I'm Happy You're Here!
BREATHWORK MEDITATION & YOGA TEACHER​
MEDICAL MASSAGE THERAPIST #
764510
Nancy Perez-Foster LMT, RYT, RT
"We can only achieve our true human potential when we have harmony between head and heart."
We all benefit when we are whole, grounded, and harmonious beings.
Patients needed practices and tools to help sustain their health post-treatment.
My mother needed practices that supported her entire being during chemo-treatments and later,
My holistic approach to treatments is a restorative mind-body experience – one that is a reflection of the body's desired harmony and balance
to sustain optimal health through mindful movement-yoga, integrative breathwork, therapeutic massage, and holistic skincare.
The root of my wellness ethos is that of years of extensive experience in healthcare and an innate understanding of healing as a true facilitator of health and wellness.
For over twelve years, I've had the unique opportunity and privilege to practice at Central New Jersey's top-advanced-dental and wellness practices-The Art of Dentistry and Wellness Spa. The practice is not only aesthetically pleasing, it is truly dedicated to treating the whole person. I offer
Massage Therapy, Breathwork, and Yoga as a complementary therapy to conventional medicine and dentistry to encourage the body's natural self-healing process and serves as a preventative wellness tool. The list of concerns includes TMJ, Sleep Apnea, Insomnia, Mental Health Disorders, Fertility, Pre & Post-partum, Post-op, and Oncology treatments.
I also lead talks and workshops in corporate, academic, medical, and community settings
that are rooted in the practical application of holistic healing modalities. I've recently added

virtual classes

as an opportunity to grow, heal, and connect from the safety and comfort of home a
s we globally navigate a new way of living (and social distancing) during the Covid-19 pandemic.
I previously managed the Pulmonary Function Lab at Kings County Medical Center in NY. I routinely performed Pulmonary Function Tests and Arterial Blood Gas Analysis. I later ​​​discovered Massage Therapy and the practice of Yoga while in search of supportive tools for patients in rehabilitation. The integration of yoga served to bridge the gap where traditional medicine leaves off and everyday life begins. It enabled them to realize their dream of living an active fulfilled life. With the loss of my mother to breast cancer, the holistic practice provided unmatched opportunities to​ help me emerge with a sense of peace.
I am a licensed medical massage therapist and hold a Bachelor of Science Degree in Clinical Exercise Physiology. In addition, I have graduate certifications in Chinese face mapping and acupressure face massage from the International Dermal Institute. More than just facials; my holistic skincare treatments reflect a dedication to a women's well-being regardless of the stage of life. I blend a variety of modalities in my massage treatments as massage has a subtle yet profound influence on all the systems of the body, encouraging the body's own healing powers. My diverse portfolio allows for a unique opportunity to promote well-being from various dimensions and I inspire to facilitate healing and radiate wellness in how we live and share our energy with others.
As a Breathwork and Yoga teacher, I strive to guide a practice that empowers and uplifts with the belief that the lessons we learn on the mat can help navigate everyday life with grace, and equanimity. I hope to facilitate a lifestyle practice that is not ​just ​confined to the edges of the​ yoga ​mat but one that helps to create sustainable change once you are off the mat. I invite you to attend her classes with no expectations, "A new slate each time."
Please Scroll Down For Credentials
PRESS
Massage Therapy and Ergonomics
http://www.towntopics.com/feb2708/other4.html
Beyond the Doctor's Office
http
://www.towntopics.com/sept209/womenandhealth.html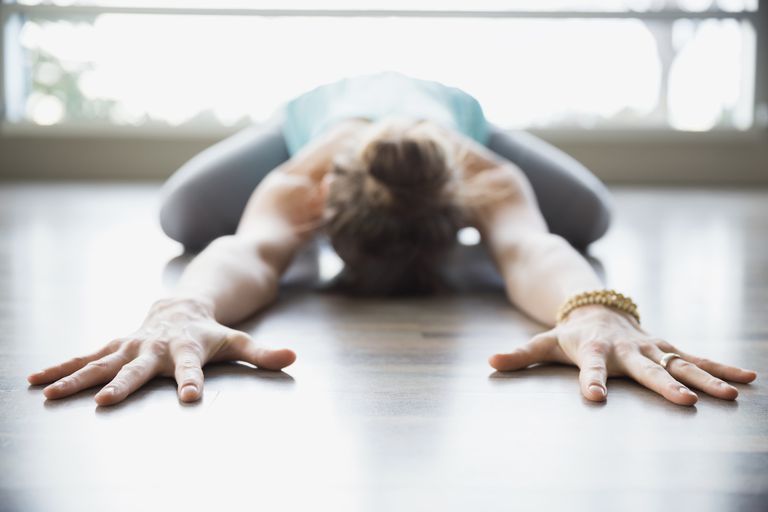 Qualified By
A Foundation You Can Trust
Education and Affiliates:
>
Yoga as therapy for the cancer patient training, Memorial Sloan Kettering Cancer Center
>
200-hr Teacher Training Grace of Yoga-Princeton
RYT-200 - 2017
>
The Institute of Coaching, McLean Hospital, Harvard Medical School affiliate, Supporter
>
Certified Restorative Yoga Teacher
>
CPR. First Aid. AED - current
>
Licensed Medical Massage Therapist-2003
>
Post-Graduate Certification-Chinese Acupressure, Dermal Institute, NYC
>
Diploma of Esthetics, Atelier Esthetique, NYC-1999
>
Academic Excellence Award - Long Island University
>
American Society of Exercise Physiologists, Degreed Professional Member
>
Bachelor of Science: Exercise Physiology/Psychology, Long Island University
~ For the love of a life well lived ~
wellwithnancy@gmail.com
Nancy Perez-Foster LMT, RYT, RT