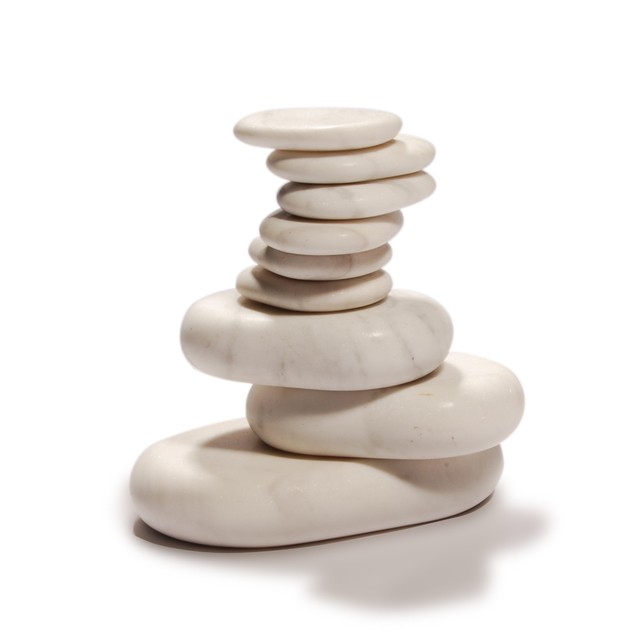 May the work of my hands be
a sign of gratitude and reverence
"I am proudly working with, Oncologists, Psychologists, Chiropractors, Dentists, Physical Therapists, and others in the health and medical community in an effort to holistically support patients on the road to recovery and optimal wellness." -Nancy
TREATMENT List
MEDICAL Massage
is prescribed by a physician, performed following the directives of that physician. A variety of modalities may be applied to the specific areas of the body related to the diagnosis enhances the body's natural self-healing process. While massage doesn't treat the illness itself, it may help reduce the side effects caused by conventional treatments. Massage Therapy is used as a type of complementary therapy with conventional medicine aimed to treat the whole person, not just the symptoms of the disease.
The list includes
TMJ, Sleep Apnea, Insomnia
,
Mental Health Disorders
,
Fertility
,
Post-partum
,
Post-op,
and
Oncology treatments.
RESTORATIVE
Are you lacking a deep-restful sleep? This endless cycle can cause extreme fatigue, problems with concentration, and can adversely affect your mood and well-being. The chemistry of sleep is relevant to massage therapy because MT can directly influence the body's production of serotonin. Massage increases serotonin levels which is a precursor to the body's rendering of melatonin. Melatonin is a hormone released by the brain to quiet, reset and prepare for a good night's sleep.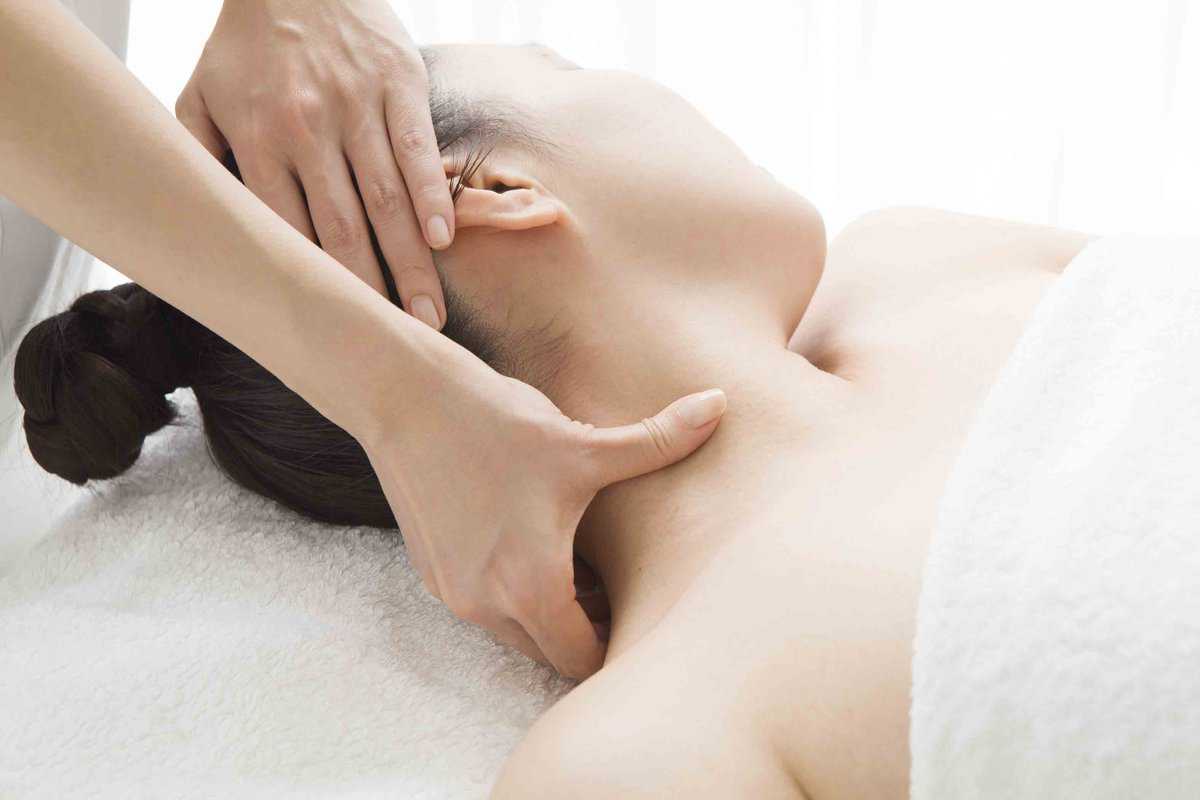 The lymphatic system maintains fluid balance as it transports infection-fighting substances and disposes of unwanted material.
Dr. Emil Vodder's French manual lymph massage style offers a light pressure technique, rhythmical stretch and release of tissues which encourages the movement of cellular waste matter.
COLD STONE
Cold therapy is highly effective in
accelerating healing and alleviating the symptoms
of conditions such as Sports injuries (e.g.pulled muscles, shin splints), Inflammation (sciatica, migraines, carpal tunnel), migraines, and nerve pain.
REFLEXOLOGY
a compression/release technique used to
stimulate points on the feet that target various organs of the body
. This "zone therapy" is more than just a foot massage!
TMJ
If you or someone you love, suffers from temporomandibular joint related migraines & nagging headaches, this targeted session is the ideal escape. Deep Swedish & cross-fiber strokes are used to
help alleviate trapped tension in your neck, shoulders, the base of the skull, face & jaw areas.
PRE-NATAL
Is

a healthy way to reduce stress as well as the normal discomforts of pregnancy such as backaches, stiff neck, leg cramps, or headaches. *Please plan your session after you have completed your first trimester.
POST-PARTUM
The key factors in a healthy postpartum recovery are many and include: balancing of hormones, decreased fluid retention related to swelling, decreased muscular tension, and the emotional benefits of support and stress reduction.
HOLISTIC SKINCARE
Holistic Skincare truly provides a non-invasive, natural, and deeply wholesome facial that will
energize skin cells, tone the muscles and stimulate the lymphatic system to release tension in the
face and body in an effort to increase immune health. Facials are customized,
and consistent with the highest standards of a European Deep cleansing facial;
exfoliation, extraction, facial and neck massage, and mask.
Acupressure Face Massage
Chinese acupressure is often thought of as simply acupuncture without the needles.
This massage promotes lymphatic drainage to assist with flushing toxins-detoxification
and the release of fluid build-up.
It also improves circulation, skin tone and elasticity
.
A variety of sizes are used to address
smaller features of the face.
Reduce swelling and inflammation.
Eliminate puffiness. Soothe sunburn
.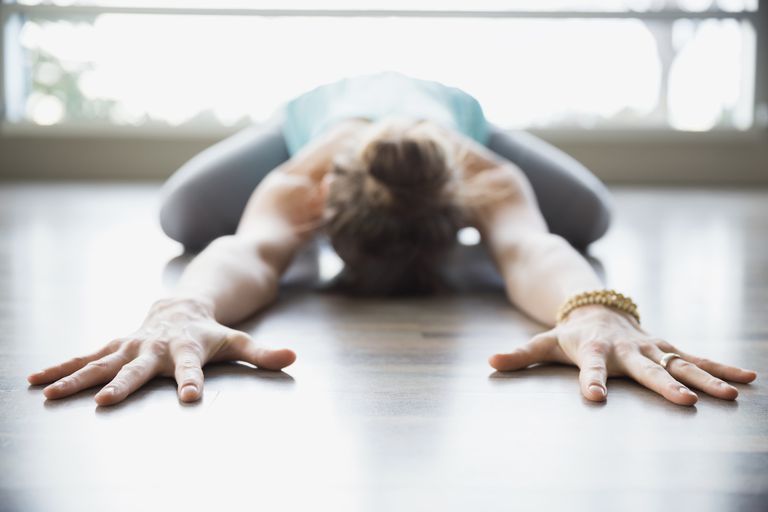 REIKI
Reiki is a form of alternative medicine - a Japanese technique for stress reduction and relaxation that also promotes healing. Dr. Mikao Usui, brought the Reiki method of healing into human awareness in 1922 after a deeply spiritual experience. Hands are placed just off the body or lightly touching the body and you are fully clothed.
NEW TREATMENT PROTOCOL
While many things have changed, one thing has remained the same: my commitment to your health and your safety. I follow infection control recommendations by the US Centers for Disease Control and Prevention (CDC) and the Occupational Safety and Health Administration (OSHA).
In response to COVID-19
Upon arrival, your temperature will be taken with a non-contact forehead thermometer and asked to hand sanitize.

Sanitizing surfaces in common areas such as the bathroom, door handles, and surfaces.

Appointments will be managed to allow for social distancing between patients and for additional procedures in the cleaning of the treatment room.

I will be wearing personal protective equipment: disposable gown per treatment, mask, and gloves.

You will have the option of wearing a mask.
DURATION 60 - 90 mins
RATE $70 + up
Rates are subject to change and may vary according to location.
TO BOOK AN APPOINTMENT CALL OR CLICK HERE
Princeton
"Excellent moment détente"
"The combined effect of the massage and meditation guidance sent my riddled anxiety melting away like snow in a frying pan. I really benefit from these sessions. They help me to stay clear and centered in the everyday chaos that is my life and has absolutely transformed the way I live."
MERCI NANCY!
-Anne Devigne MD
Benefits of MASSAGE
Massage Therapy is highly rated among anti-aging treatments. Therapeutic massage can decrease stress and its health related issues. Experts estimate that ninety percent of disease is stress-related. And perhaps nothing ages us faster, internally and externally, than high stress. Massage is an effective tool for managing this stress, which translates into staying well and youthful -that's fabulous!
Therapeutic massage can be an important component of your self-care, health maintenance and fitness regimen. Nancy's harmonious blend of massage treatments restore balance and encourage the body's self-recovery capability. Her treatments have frequently been used to enhance the benefits of other types of health care such as physical therapy, chiropractic care and psychotherapy in an attempt to provide corrective and restorative movement to soft tissue and joint structures that have lost normal function due to injury or disease. The benefits of Massage are cumulative. Establishing a regular wellness plan as preventative care can help manage your overall health.
Massage can also help specifically address a number of health issues. Bodywork can:

Alleviate low-back pain and improve range of motion.

Assist with shorter, easier labor for expectant mothers and shorten maternity hospital stays.

Ease of medication dependence.

Enhance immunity by stimulating lymph flow—the body's natural defense system.

Exercise and stretch weak, tight, or atrophied muscles.

Help athletes of any level prepare for and recover from, strenuous workouts.

Improve the condition of the body's largest organ—the skin.

Increase joint flexibility.

Lessen depression and anxiety.

Promote tissue regeneration, reducing scar tissue and stretch marks.

Pump oxygen and nutrients into tissues and vital organs, improving circulation.

Reduce post-surgery adhesions and swelling.

Reduce spasms and cramping.

Relax and soften injured, tired, and overused muscles.

Release endorphins-amino acids that work as the body's natural painkiller.
" Medical Massage has its origins within traditional medicine. MM is the most integrative concept of Massage Therapy. "
-Dr Ross Turchaninov, MD Journal of Massage Science
"At first I was skeptical, but after a session, I totally changed my perspective on my health and life in general. I was always told I needed to be manipulated physically in order to get relief-chiropractor, deep tissue massages, etc. Never have I felt the sense of inner peace and complete balance as I do now. Since my meditation practice with Nancy, I've been sleeping through the night and my constant headaches have subsided. She is patient, kind, skilled and most importantly, she has a gift. I'm so grateful to her.
" Thank you Nancy
Gisele, Princeton
"I saw Nancy for my massage which was also the best one I've ever had. She was super friendly and made me feel very comfortable. Most relaxing experience!!! I can not rave enough about Nancy! I have found my relaxation home!!!!"
Somerset
"...To get the most out of your session, your therapist must be able to read you well and respond accordingly.
Nancy has been our family massage therapist for over 7 years and we always look forward to the days when we have our sessions. Nancy has developed a very close and trusting relationship with us, and we feel very comfortable sharing the sources of our stress with her. Her techniques are versatile and well suited for a variety of situations. Some days, it is a relaxing session that sends you to the brink of a dreamlike state, other days it is a deep tissue massage that helps muscle restoration. No matter what the session, the effects are lasting. A massage session with Nancy is the best gift for any occasion!" -Princeton
" I find Nancy, my physiotherapist, to be the most dedicated and competent person in her field and has a deep knowledge of human physiology. With her massage she soothens the tired and sluggish nerves and in turn stimulates the muscles, making the system work better and more efficiently. This is because of her magical hands. I wish her all success in life."
Dr. Amar, Princeton
---
In the world of cosmetics, beauty and spas, tea can be a powerful ally in the fight against aging. Its protective antioxidants, vitamins and phytochemicals help promote healthy and youthful skin.
"The Best quality tea must have the creases like the leather roots of Tartar horsemen, curl like the dewlap of a mighty bullock, unfold like a mist rising out of a ravine, gleam like a lake touched by a zephyr, and be wet and soft like earth newly swept by rain." -from Lu Yu's "Classic of Tea, " Tang Dynasty (eighth century). Les Nouvelles Esthetiques & Spa.
~for the love of a life well lived~
| Service/Product | Rate | |
| --- | --- | --- |
| Therapeutic Massage | $90.00+ | / 60 minutes |