ANCIENT HEALING
FOR

TODAY'S

WELLNESS
Nancy Perez Foster, LMT, RYT, RT
ABOUT
The focus of my holistic offerings is to sustain optimal health
Our lived experiences manifest physically in our bodies as sensations of pain or disease.
I facilitate healing by providing treatments to support a restorative mind-body experience
– one that is essential to living a life well-lived.
NOW OFFERING
ON-SITE YOGA
-- Sundays 9 am --
This is a social-distance class
" Nancy has encountered a broad range of clinical problems and complex patient co-morbidities. As a Respiratory Therapist, Nancy has consistently impressed her colleagues with her practical skills, her analytical abilities, sound judgment, and her commitment to high-quality clinical care. Her compassion and empathy for her patients are to be modeled after.....She is consistently pleasant, professional, and positive in her outlook.
-George Apergis, MD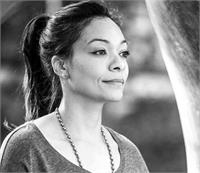 FOLLOW + CONNECT ON SOCIAL
Nancy Perez-Foster LMT, RYT, RT